Become a Top Teacher
– Online training program about 21st century education
Engaging professional development for teachers – hybrid and online
Top Teacher is a research-based, practical, and inspiring hybrid training program designed to develop the competences of 21st century teachers. The program draws from the Finnish education model and teacher training practices.
It introduces the conceptions of learning and teaching which best support learning, develops pedagogical thinking and understanding and provides tools for learner-centered teaching, classroom management and assessment. Program is developed together with a team of education specialists from Polar Partners and University of Turku, Finland.
The Top Teacher program contains four courses.
1. Gain Top Results in Basic Education is now available online. A hybrid version of the course starts in June 2023.
2. Become a 21st Century Teacher available online in April 2023.
3. Experience 21st century education – Visit to Finland and 4. Apply your pedagogical skills in practice – Advanced mentoring & training available soon.
Learn more about the foundations of Finnish education and start the program!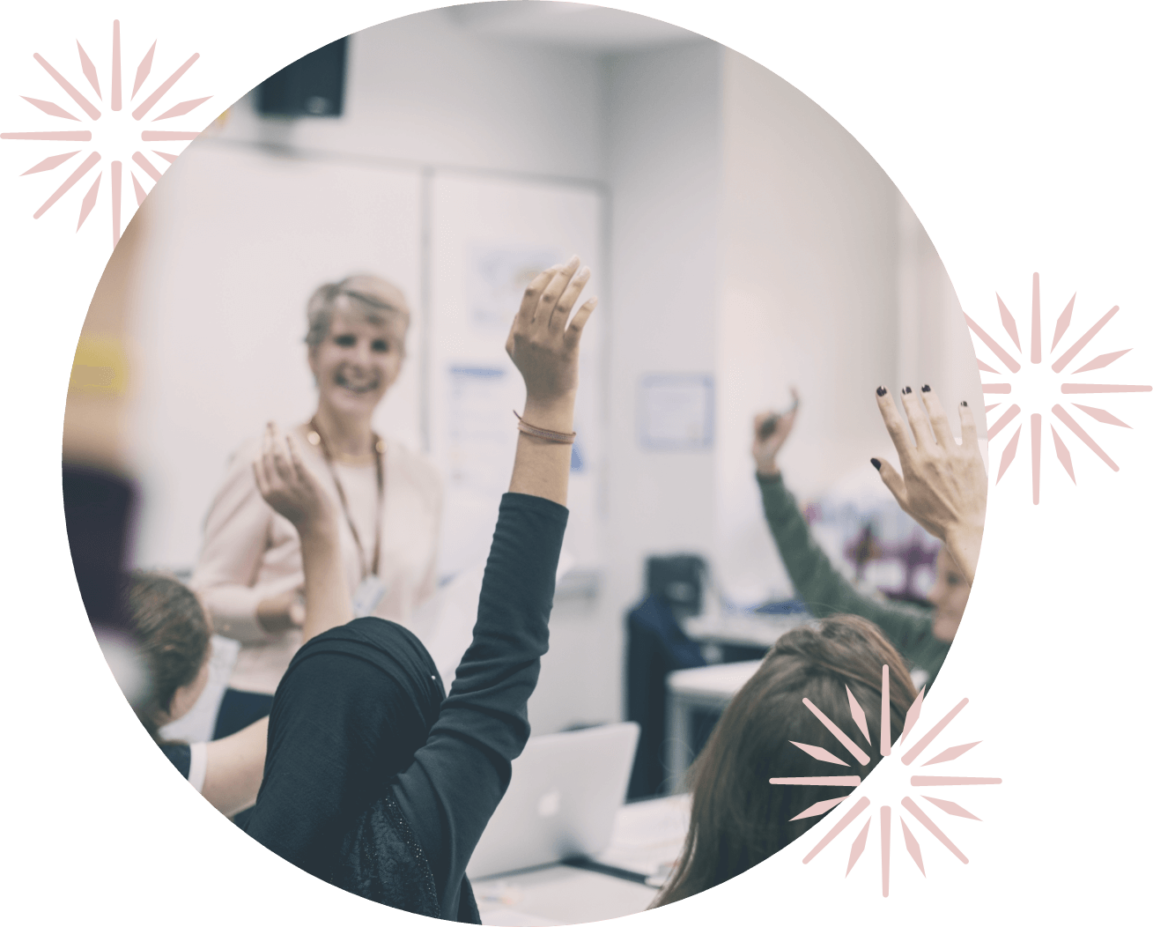 Do you want to develop your professional competence?
Top Teacher program is designed for teachers in basic education who wish to acquire a deeper understanding of Finnish education – and how to apply it at work. With the modern pedagogical competencies, you'll be more qualified to work for example in a Finnish International School.
Learn the foundations of the world's best education model
Deepen your understanding of student-centered learning
Improve your classroom management and assessment skills
Develop professionally to discover new opportunities
Receive a Certificate of Completion from Finland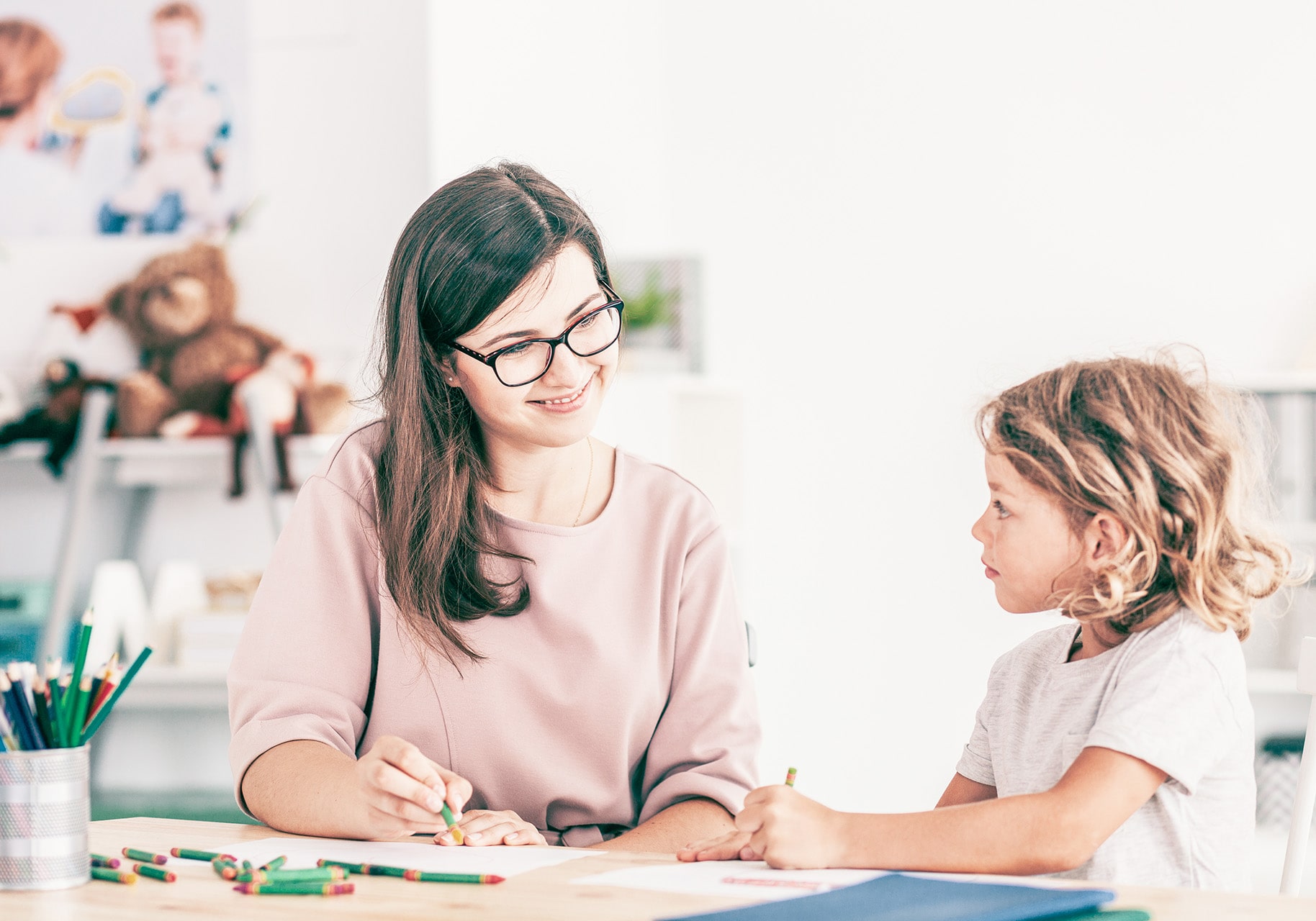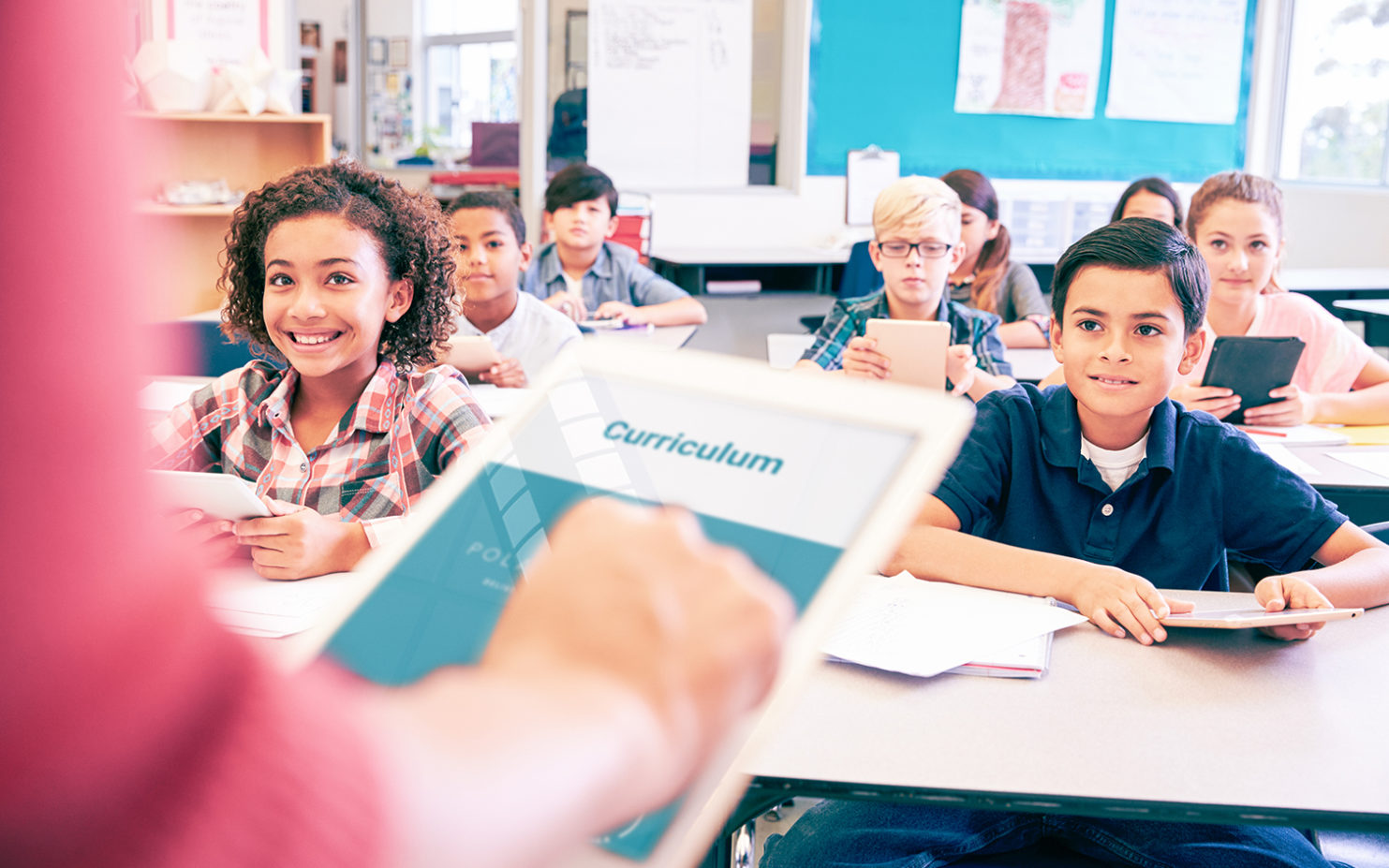 Take your school to the next level with high-quality teacher training
Teachers' pedagogical competences will grow during Top Teacher program and your school can achieve better learning results when teaching methods, lesson planning and assessment are aligned designed. Start with Top Teacher program and supportive live training workshops to enhance the development – we help you to develop your school further.
Intensive high-quality in-service education for teachers
Tools and methods from the world's best education model
Easy way to start developing your school with Polar Partners
Well-thought learning path for 21st century teachers
Online platform allows flexibility to learning
Top Teacher program can be accomplished at your own pace and the materials can be accessed with any device. Being control of your own progress in motivating and motivation is the key for learning. The content is structured to be done within a few hours at a time in 2–3 months. The most benefit you will gain when co-designing teaching practices with your colleagues and experimenting with the students.

Learning management system LearnWorlds is intuitive and easy to use. You can highlight materials and make notes directly to the materials.
Bite-sized content keeps up the joy of learning:
Engaging and activating learning experiences
Insightful academic materials such as presentations, articles, and videos
Powerful online lessons from experienced educators
Practical work-related assignments
Quizzes, questions, tests and games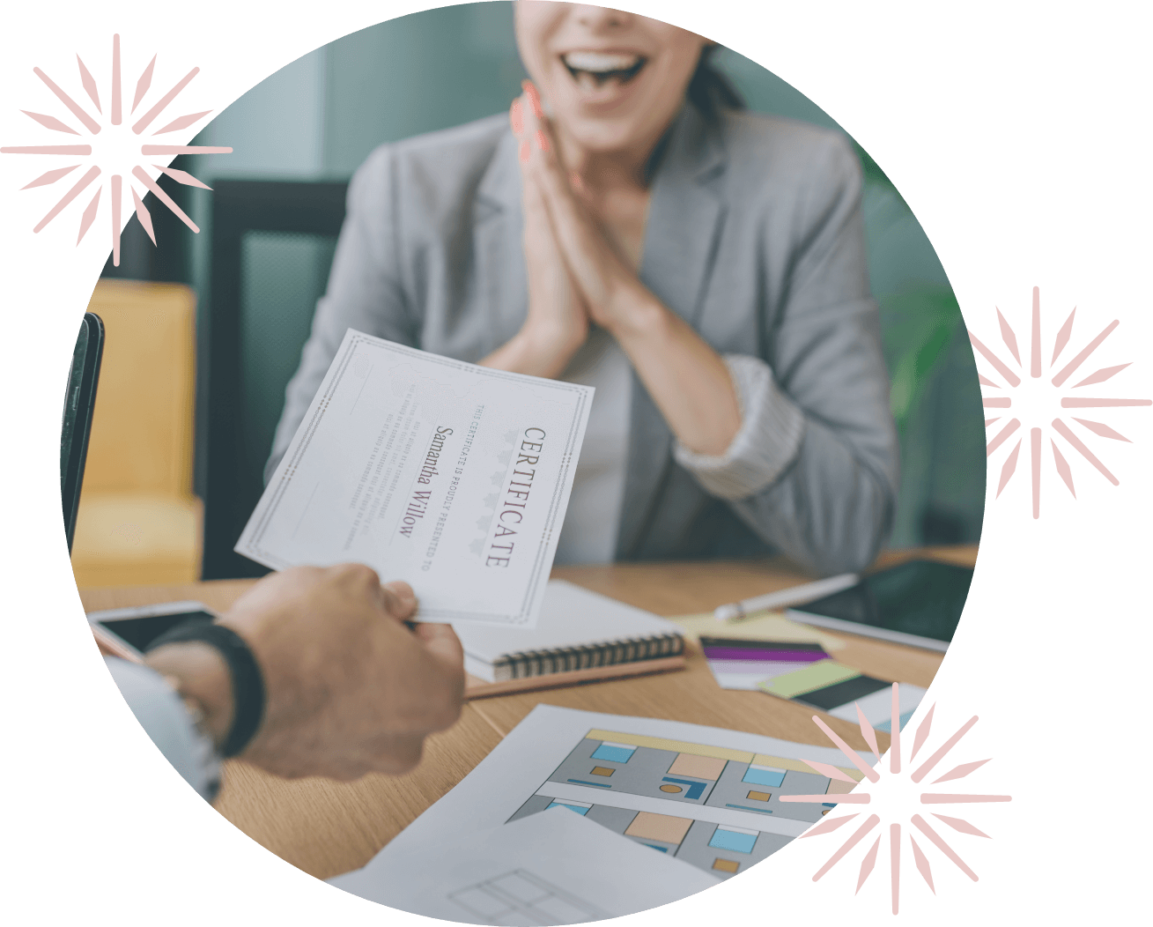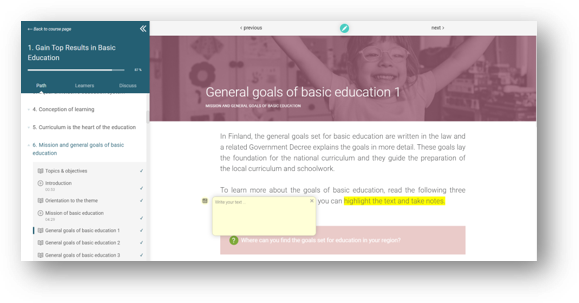 Top Teacher program contains four online courses
1. Gain Top Results in Basic Education

Available now online

This research-based, practical, and inspiring online teacher training course about Finnish education will equip teachers with pedagogical competencies characteristic of the teachers in the world's best education. Course explains the holistic approach to education and how teachers support the learning, development, and well-being of each child in basic education.

Topics of lessons:

Welcome to course
Importance of professional teachers
Equal & inclusive education system
Conception of learning
Curriculum is the heart of the education
Mission and general goals of basic education
Transversal competences
Significance of school culture
School as an organisation
Learning environments and working methods
Shared responsibility for the school day
School day supporting educational goals and well-being
Assessment to support learning
Assessment procedures
Types of assessment
Basis for pedagogical support
Forms of educational support
Pupil welfare
Culturally and linguistically responsive teaching
Possibilities of teaching technologies
2. Become a 21st Century Teacher

Available online in 2023

This course will dive deeper into the didactics and concrete methods of teaching. We will give you concrete examples and ideas on how to develop your teaching to meet the needs of the 21st century.

Course is designed to be both comprehensive and inspiring. It is divided to 22 engaging lessons which will include for example how to develop pedagogical thinking, learning-centered methods, how to integrate subjects and build multidisciplinary learning modules and tools for classroom management.

Course will be published in April 2023!
3. Experience 21st century education – Visit to Finland

Only for groups

This course is all about experiencing Finnish education in a classroom with a teacher and student.

Contact us for more information.
4. Apply Your Pedagogical Skills in Practice

Only for groups

This course is designed for long-term teacher competence development for schools after the courses 1-3. Finnish education experts provide more in-service teacher training (online and live) and support for teachers in their work.

Contact us for more information.
Already purchased a course?
Sign in
Top Teacher program option
Online
Gain Top Results in Basic Education
Become a 21st Century Teacher
Choose one or both of the courses and study whenever and whatever you want at your own pace online.
Together
Gain Top Results in Basic Education
Become a 21st Century Teacher
Choose one or both of the courses and compliment them with facilitated virtual workshops for your team.
On-site
Full Top Teacher program with both of the online courses and 3-4 courses with as hybrid training customized for your school
Frequently asked questions
Who is the program for?
This program is for teachers in the basic education (K-9).
What does the course require from the participant?
All you need is access to a computer or mobile and a working internet. Everything is online and available on demand so that you can study at your own pace. A curious attitude and interest in personal development are a plus.
How long is one course?
To complete a course, takes around 60 hours. Course is structured to be done within a few hours at a time in 2–3 months.
When can I participate in courses 2–3?
Online courses 1 is now available and 2. in April 2023. 3-4 are available for groups as hybrid courses. Please let us know if you are interested. We will inform you in more detail as soon as possible.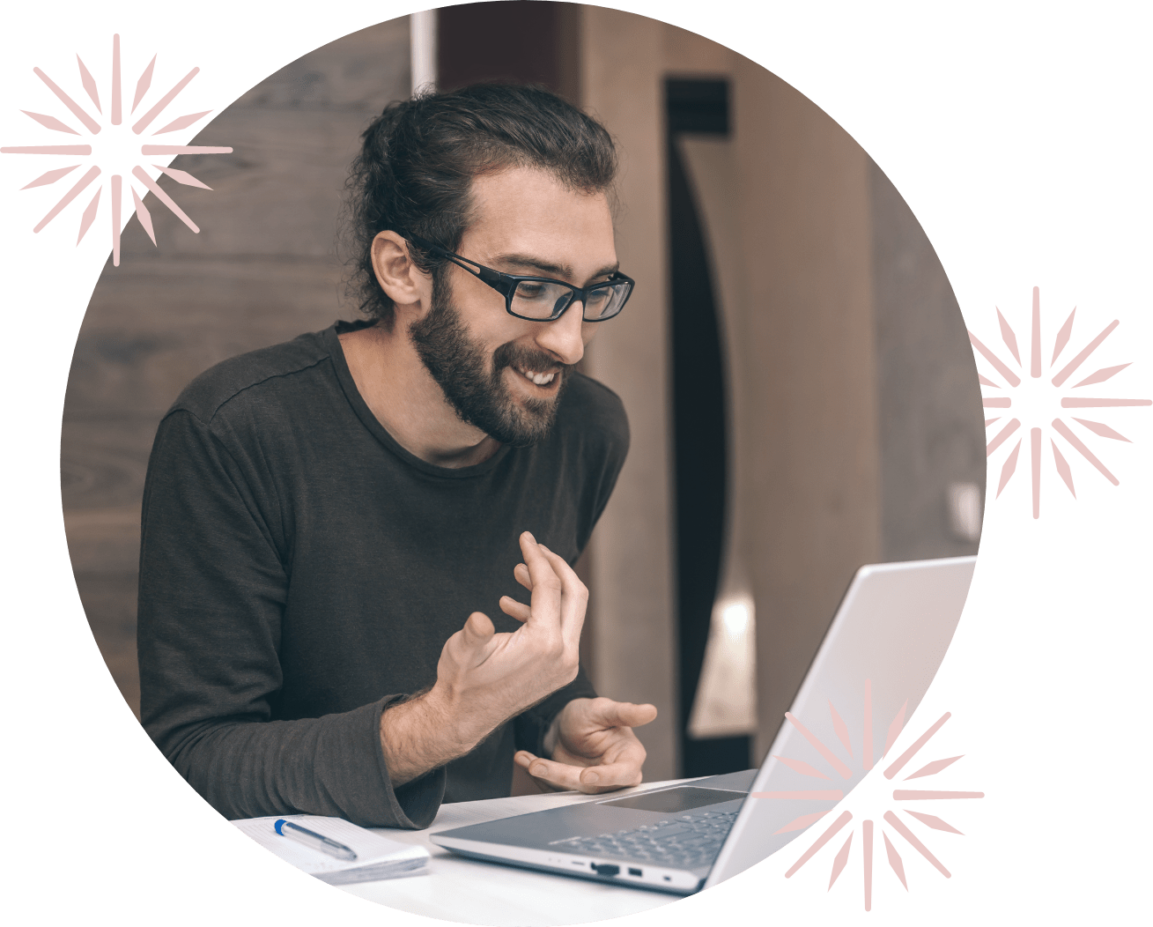 Let's get started
If you wish to buy an Individual course, visit the course portal.
For bigger groups, please fill the contact form. We will get back to you within two working days.