Scaling up a well-established school in Santiago and developing it into the first Finnish International School in Chile
The Lincoln International Academy has been one of Santiago's premier private schools for close to 50 years. They have long been interested in Finnish education, and wanted to develop their operations to Finnish International School (FIS) standards together with Polar Partners.
The collaboration began with Polar Partners' team of educational experts conducting a comprehensive gap analysis to assess the current education provided by Lincoln International Academy as well as their needs in developing it into a Finnish International School.
The study was conducted through online meetings and interviews with key stakeholders, an online survey with students, parents, and staff members, an intensive week onsite in Chile, and a desk review of a wide range of data on pedagogic, political, economic, social and technologic (PPEST) dimensions.
Country:
Chile
Size of the project:
One international school with two campuses, 1600 students
Actions:
– Performing a gap analysis to understand the current educational process and map existing school, infrastructure, teachers & staff, skills, and needs for development
– Creating a school development plan and clear goals for the future
– Supporting staff in becoming a certified FIS school through curriculum design, teacher training, learning environment design, materials and administrative consulting
Results:
– Success in building trust with the whole school community
– Comprehensive gap analysis report with clear recommendations for school development
– Performance profile and development plan to reach Finnish International School standards
– Online and on-premises training for 160 teachers
Period:
– Feasibility study and gap analysis performed during 2021
– School development started in 2022 – on-going
After conducting the initial feasibility study, our work quickly progressed to assessing the actualities of transforming the school's pre-school and grades 1–6 to FIS standards. Polar Partners' expertise in the comprehensive school development project includes curriculum design, teacher training, learning environment design, learning materials and administrative consulting. Polar Partners designed the project's implementation to match the needs and specifications that were discovered during the feasibility study.
The design and implementation phase started with diving deep into the Chilean education system to find out how the FIS curriculum must be modified to meet local specifications. Polar Partners is designing the curriculum for the Lincoln Academy with Finnish and Chilean experts so that it will serve teachers as a guiding tool for learning objectives, assessment and skill-based learning for 21st century skills such as multiliteracy, ICT skills, working life competence, communication and expression.
The Lincoln Academy's FIS project was properly launched and introduced to local stakeholders in May 2022, attracting considerable media attention. Teacher training began right away for over 160 teachers on two campuses.
With the school's long history and reputation, the students' parents have come to expect a high standard of education for their children. The goal of the partnership is to make sure that Lincoln International Academy will continue to stand out on a national and regional level with their academic results.
Read more: Chile's first Finnish International School is becoming a reality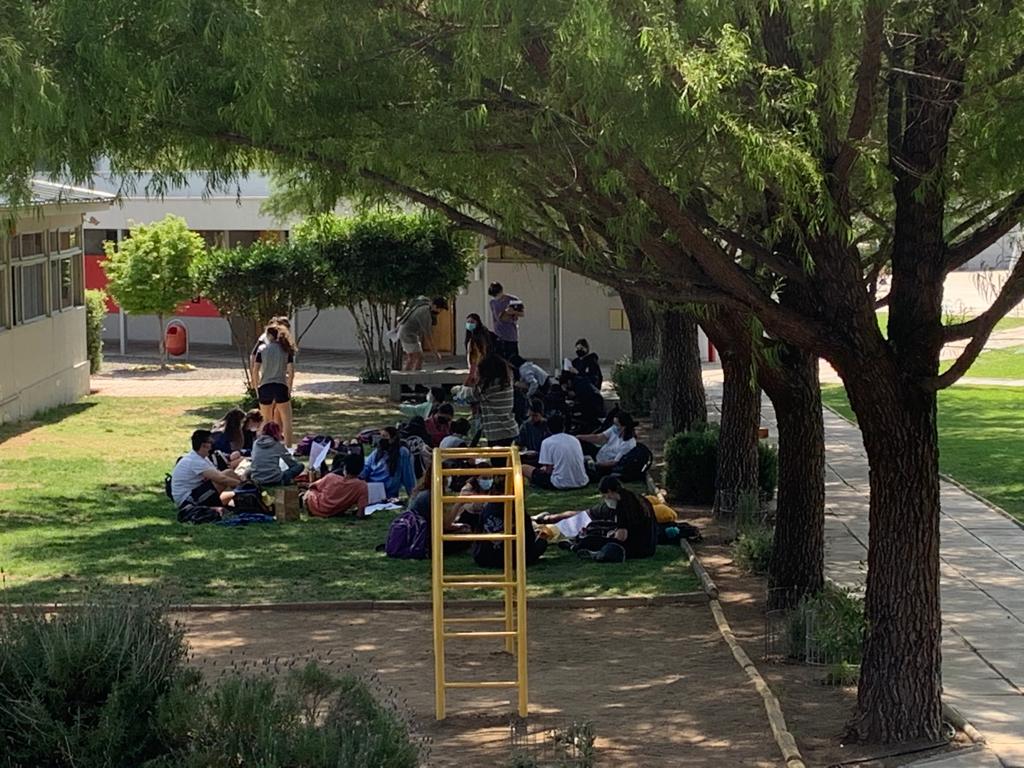 Project manager: