1) Working Life Is Undergoing Changes Globally and We Are Ready!
"The youth must be prepared for the jobs of the future, for example digital services – not the jobs of the past", notes FCA in its latest report of Africa (source), referring to the continent's numerous problems regarding present-day education. Technical, vocational and informal education sectors are severely underdeveloped and intended reforms do not align with the labour markets' demands.
At the moment, the growing African population aren't acquiring the skills and tools that would help the individuals and societies truly blossom. TVET (Technical and Vocational Education and Training) could be their best option for gaining knowledge and skills for self-development and employment.
Even European countries struggle with the growing gap between education and working life. UK's newest strategy is to bring its TVET to the 21st century by highlighting special competencies, personalized learning and digitalisation (source).
Not surprisingly though, the Finland predicted these future trends early on and reformed the vocational education already in 2018. As the Finnish Ministry of Education and Culture (source) puts it: "New occupations keep on emerging and old ones disappear. Technology advances. Revenue models are renewed. Students' needs are becoming more and more individualistic. Skills need to be updated throughout careers".
Personal learning pathways, modular qualifications and increasing deployment of edtech have been the Finnish vocational schools' key response to the international and fluid working life.
2) Teachers' Qualifications and Government's Monitoring Act As the Quality Assurance
In addition to having a teacher's qualification, Finnish TVET teacher usually have years of experience working in their specific field. As professionals they are able to give the students in-depth information and advice related skills development and employment.
The teaching is student-centred and flexible: the students learn by doing, solve real work-related problems and create their own personal learning pathways together with the teacher who also coach and mentor students along the way.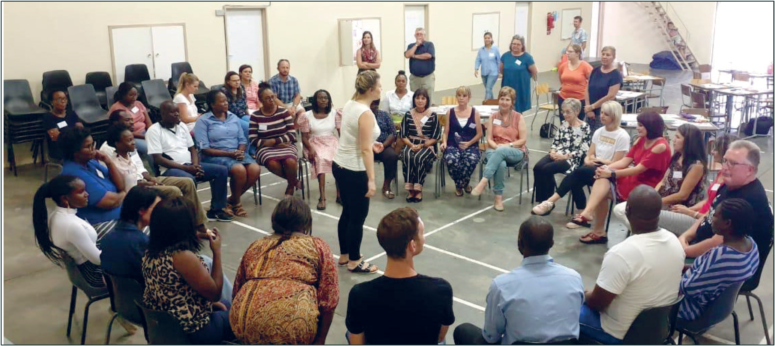 Vocational schools need to assess the quality and effectiveness of their education regularly, and take part in external evaluations done by Finland's National Education Evaluation Centre (FINEEC). Other inspection systems or ranking lists are not needed, because most vocational education providers in Finland are presumed to be of high quality.
3) TVET Meets the Labour Markets' Needs By Closely Collaborating with the Private Sector
Developing and delivering vocational education should be a common effort between schools, experts and the labour market. Part of the education students display their skills in competence demonstrations in practical work. This could be in the form of an apprenticeship or internship, but the point is that the employer takes part in the learning process, and acquires a skilled worker in return.
Education providers follow the newest research and market studies to keep track of the trends, innovations and needs of the country's key industries. Also, teachers and other school personnel work actively to establish ties with companies and entrepreneurs. Many find cooperation and student input useful in developing their business.
4) Real TVET Provides Skills for Both Life and Work
In Finland, vocational education and training is held in high regard. Closer to 50% of young students apply in it after completing basic education. One of the goals of Finnish TVET is continuous learning: every citizen should obtain at least a secondary level qualification.
More than half of TVET students are in fact 20-60 years old, which is a proof of the system's flexibility – no matter what, continuing professional development is encouraged!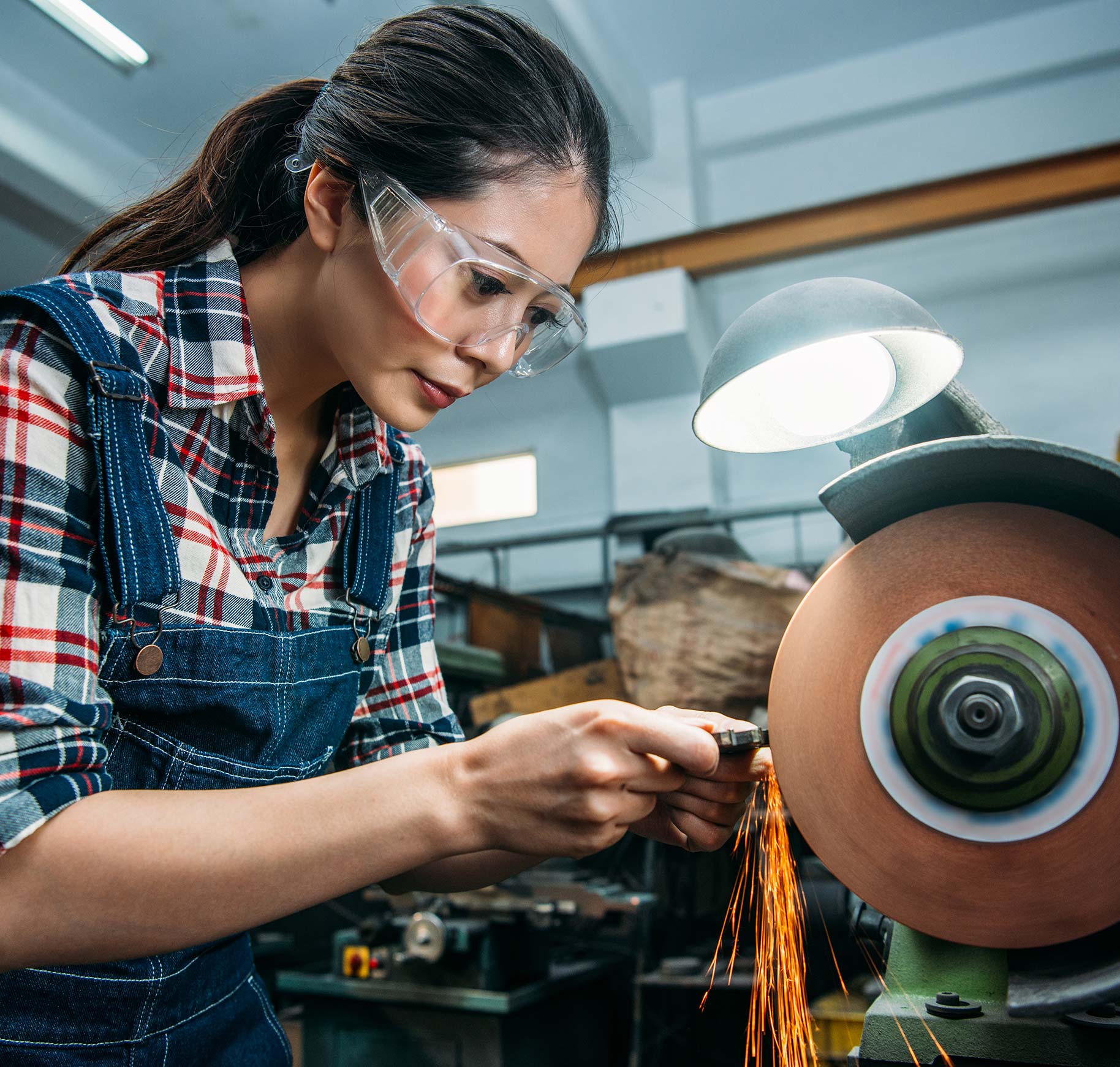 TVET could also be a road to personal emancipation and self-employment. The Finnish startup sphere and vocational education are closely knitted together, and schools encourage students towards entrepreneurship by providing appropriate training, tools and mindset.
5) Delivering Finnish TVET via the Public-Private Partnership Model!
In 2016, Finnish vocational education became available to countries outside of EU and EEA. You can read more about it from our blogpost. Polar Partners recognizes the worldwide need for the growing economies to have competent, committed and affordable workforce. In many countries, industries like construction, health and electronics, need permanent workers that continue growing and developing along with the company.
Our services come with a wide network of Finnish expertise and a kit full of 21st century digital solutions for learning. By cross-sectoral cooperation with the local authorities, educational institutions and companies, we can design and deliver a powerful pioneer TVET concept, that benefits everybody!
To learn more about Polar Partners' vision regarding TVET, please contact Kimmo Kumpulainen.
Written by Polar Partners' Marketing intern Krista Ojanen.
Cover picture: Tampere Adult Vocational Centre, TAKK